Vinetree · Gaoligong Tented Resort
The Gaoligong Mountains is a 500km-long mountain range that extends along suture zone of Indian and Eurasian
tectonic plates, and is in the famous deep longitudinal valley fault zone. Starting from Qinghai-Tibet Plateau in its
northernmost to the Indo-China Peninsula in its southernmost end, the Gaoligong Mountains, like a giant dragon,
stretches in Southwest China. It crosses five latitude zones and is one of the most bio-diversified regions in the
world.
Continental monsoon climate and maritime monsoon climate converge here, giving birth to thousands of living
organisms. Therefore, the Gaoligong Mountains is one of the most bio-diversified regions in the globe and is called "gene library for the species of the world", "World Museum of Nature", and "Shelter for Lives". To the east of
Gaoligong Mountain lives the tolerant and inclusive East Asian continental civilization represented by Han culture,
which has been passed down from generation to generation for over five thousand years. Its west is the mystical
adventurous, open, and enterprising marine civilization containing the most primitive energy and drive for
communication and exchange. Here, these two civilizations meet, making the Gaoligong Mountains "a double-sided book shelf of the human." Vinetree Gaoligong Tented Resort lies on this mysterious land and in the tranquil mist of
virgin forest.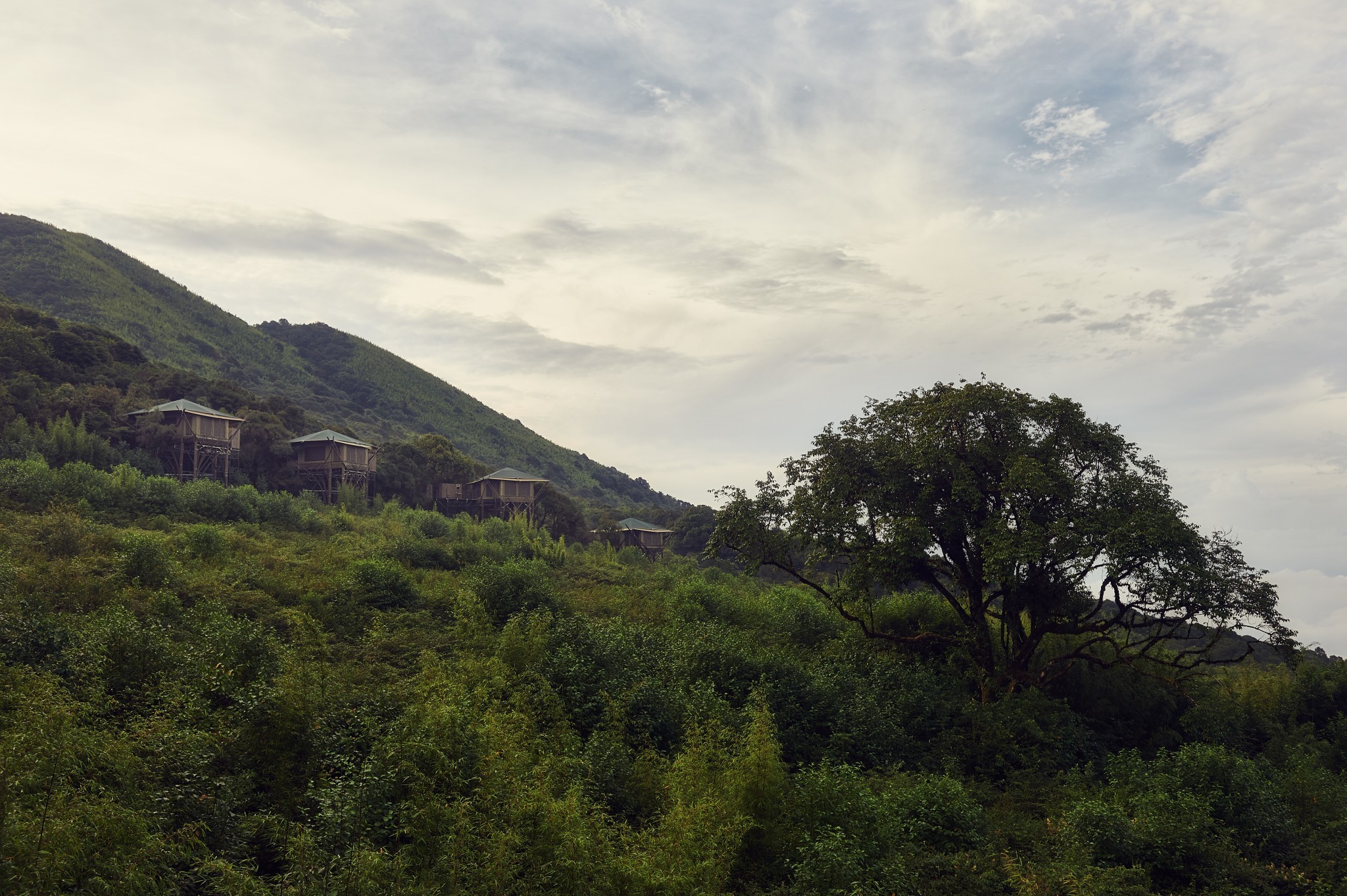 At the sight of the thick forest near the ancient Southern Silk Road and the tree-top camping area, you will regain
the spirit of adventure.
Vinetree Gaoligong Tented Resort, after nearly a decade of planning and designing, is the most representative
development of Vinetree brand. Located in Xiaodifang Village, Wuhe Township, Tengchong City, Yunnan Province,
the resort is adjacent to Gaoligong Mountain Natural Park and is 5km away form the southern border of Gaoligong Mountain National Nature Reserve (and a UNESCO World Biosphere Reserve). Its average altitude is 2,300m. Along
the edge of the thick forest in Gaoligong Mountains rolls a 1000m-long elevated trail, elevating 15 expedition-styled guest tents and five public areas to the top of trees. Twining vines and trees, and mists add mysteriousness to this
secret place for nature discovery and expedition near the ancient Southern Silk Road.